SIEMENS NX MCD (MECHATRONICS CONCEPT DESIGNER)
Get to market faster by reducing machine development time
Why should we use the NX MCD virtual commissioning software?
Validate the sequence of operations
Detect collisions
Define and optimize machine cycle times
Launch a digital twin of the machine with the real PLC code
Create cam profiles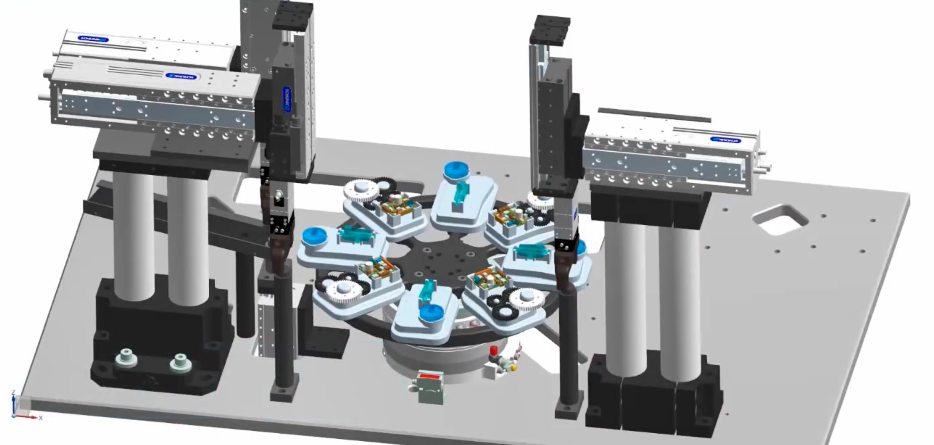 Train the operators / users of the machine
Use the digital twin to train users virtually
Use the digital twin to perform maintenance
Perform Pre-Validation / Reception reviews with your customers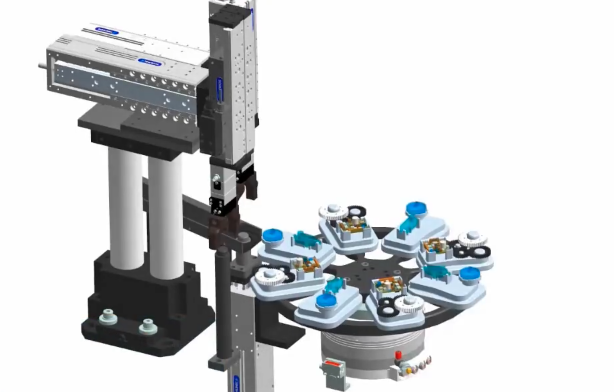 Reduce Commissioning Time and Costs
Test the What If and Safety scenarios
Integrate all the signals required to control the machine (sensors, motors, PLCs, etc.).
Pilot the digital twin from the HMI, physical or virtual PLC program.
Dimension of the adapted equipment before acquiring it physically.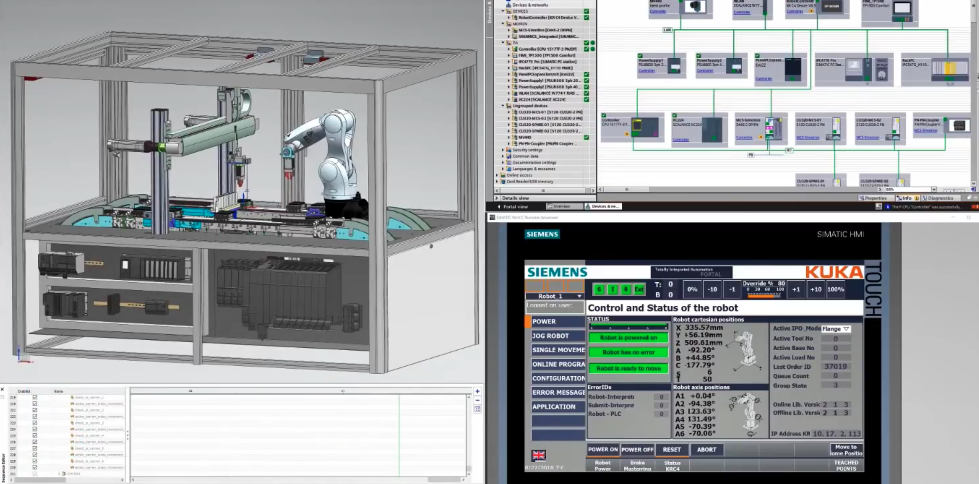 Key features to make the right decision
Designers, automation engineers, manufacturers of special machines, centralize and validate your developments with NX MCD: your virtual commissioning software for special machines.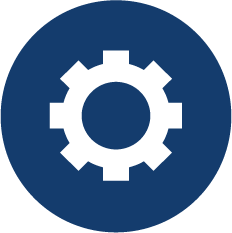 Secure operation sequences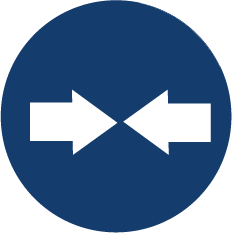 Detect collisions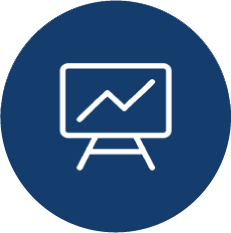 Generate CAME profiles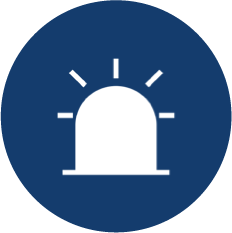 Reduce commissioning time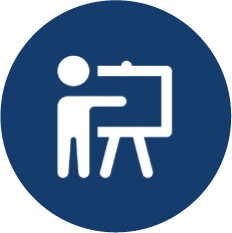 Train operators and add value to your machine
Make an appointment with an expert
Download the product sheet
Please fill out this form to download the product sheet in PDF format:
Additional package to meet all your requirements
NX MCD Player : this is a read-only viewer and simulation player for models created by NX MCD. It allows you to load and read simulations. In addition to reading the simulation, MCD signal mapping capabilities are available to allow the simulation to be driven by PLC hardware or software simulation of a PLC.
Virtual commissioning for special machines advantages
Foresight and control of investments
Reduced risk of error in the conception of machines
Reduced commissioning times of efficient machines
Faster operator proficiency in the use of the machines
Concurrent Licence : Floating version, the installation is done on a server which distributes the license to any user who has the client file installed on his workstation
Licence Name User : version attached to a single user (a windows session) it can either be installed on a server or on the client workstation.
Licence Node Locked : fixed version on a single station which cannot be transferred to another station.