Optimization and mechanical dimensioning
Inoprod, mechanical calculation office, supports you in the mechanical validation and optimization of your designs
Structural analysis
Structural calculations, lifting calculations (jib crane, lifting beam, gantry…), bridge calculations… Our team of experts in mechanical calculations is able to carry out structural calculations based on the finite element method. So then, we simulate and analysis the mechanical behavior and performance of the structure according to standards.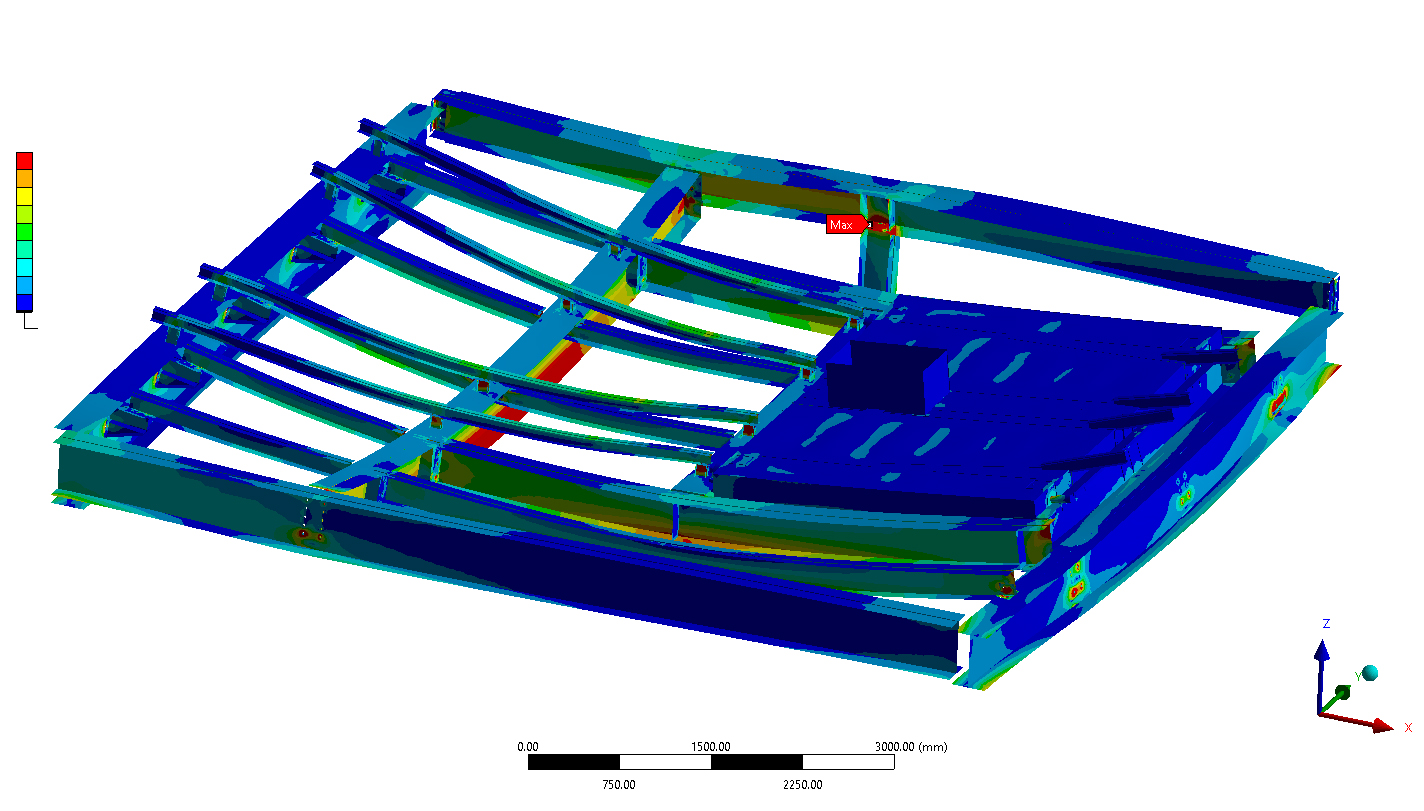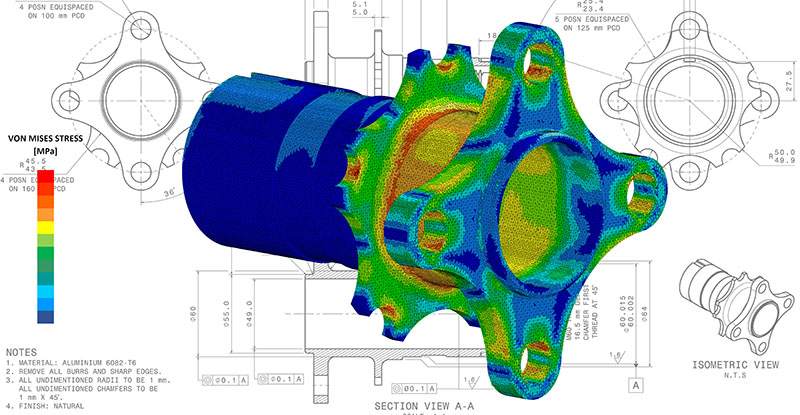 Structural strength of parts and systems
Life time, safety coefficient, kinematic chain, strenght transmission chain, tightness calculation… Our mechanical calculation office evaluates the mechanical performance of your parts and systems in order to:
Ensure robustness upstream of manufacture,
Limit the risks of non-conformity,
Highlighting failures and optimizations to carry out.
All results and analysis are systematically detailed in a technical report that can be presented to the certification bodies.
Topological / parametric optimization
Decrease in mass, in material cost, uncertainties in input data… We can help you to reduce the cost of your products and evaluate the influence/impact of potential performance variations through optimisation simulations in order to:
Avoid oversizing
Take in account manufacturing variations directly in your design
Simulate a design of experiment by settings variation to obtain the optimal geometry
Help you in materials choice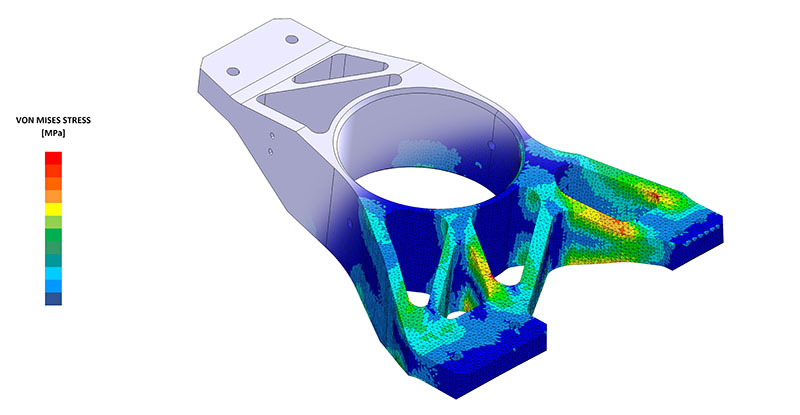 A project methodology approved by our clients
All our studies are carried out on a fixed-price basis, i.e. we agree together on a technical service and a cost. 
The process of our studies is generally as follows: