Siemens NX® Line Designer
Providing a complete production layout for manufacturing engineers
Why should we use Siemens NX® Line Designer software?
Quickly design a 3D layout of your production sites
Siemens NX Line Designer is used to create production site layouts with a high level of detail and visual clarity using:
Libraries of parametric elements (conveyors, barriers…)
Robot models and collision zone models
A simplified 3D/2D display
An automatically generated BOM

…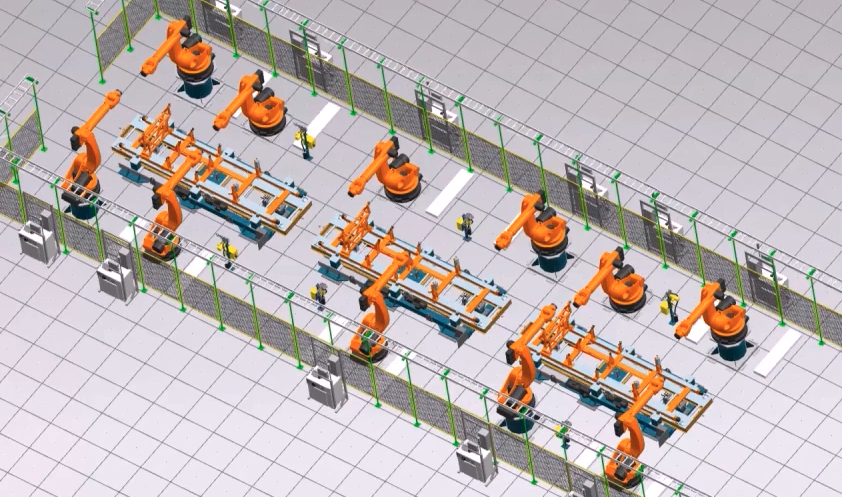 Benefit from the modeling power of NX
Efficiently create layouts with Drag & Drop functionality
Adjust modifiable parametric elements
Manipulators available to move/resize elements
Customizable interface for different users
Realistic Rendering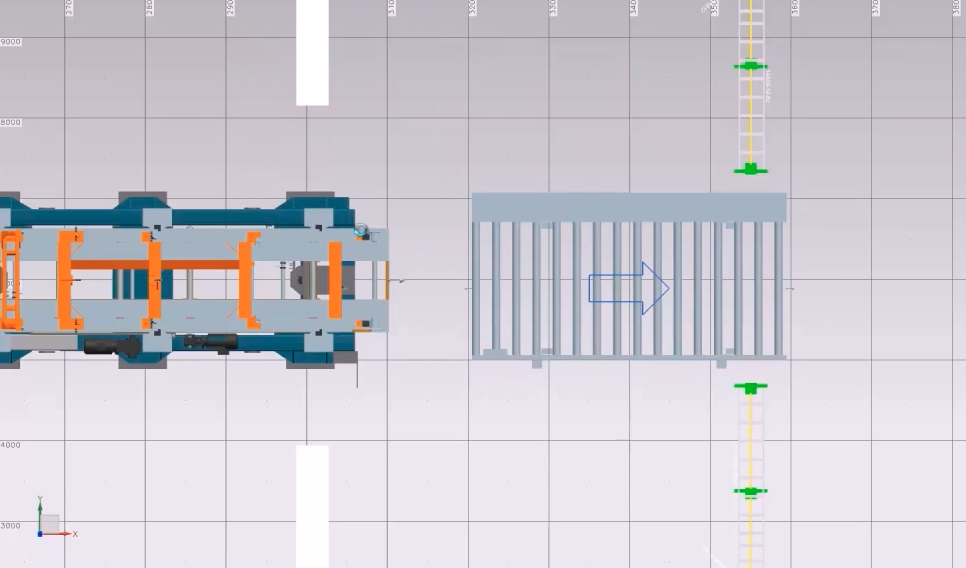 Collaborate with other Simulation software
In particular, the drawing designed with Line Designer can be used in Tecnomatix® Process Simulate to validate the manufacturing process and optimize robot placement, but also in Tecnomatix® Plant Simulation. With Tecnomatix virtual commissioning solutions, you can correct your PLC codes in a virtual environment before using them on real equipment.
Key features to make the right decisions
Designers, Integrators, Engineers and Methods & Industrialization Managers, design, plan and validate the layout of your production sites with Siemens NX Line Designer: your 3D factory design and layout software.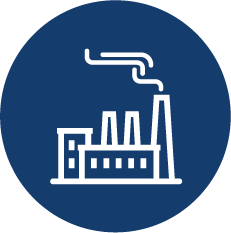 Create and validate the layout of your plant / workshop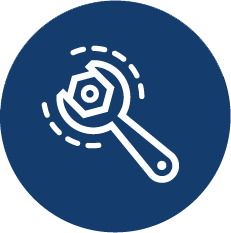 Analyze and correct conflicts and space constraints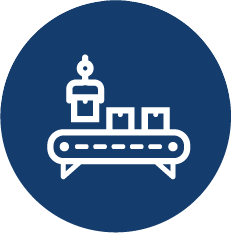 Simply create your production lines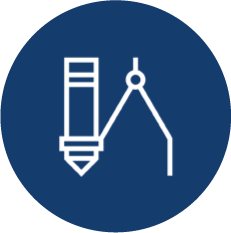 Easily prepare the drawing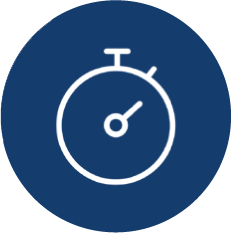 Optimize plant / workshop set-up time
Make an appointment with an expert
Download the product sheet
Please fill out this form to download the product sheet in PDF format:
3 reasons to use NX® Line Designer
Unique library for managing your equipment
With Line Designer, all your information is stored in a single library. There are no separate libraries for CAD data, layouts, simulations, etc. You can choose different representations (3D Detail, Simplified 3D, 2D or others). Line Designer can have detailed kinematics for process simulation and material flow simulation.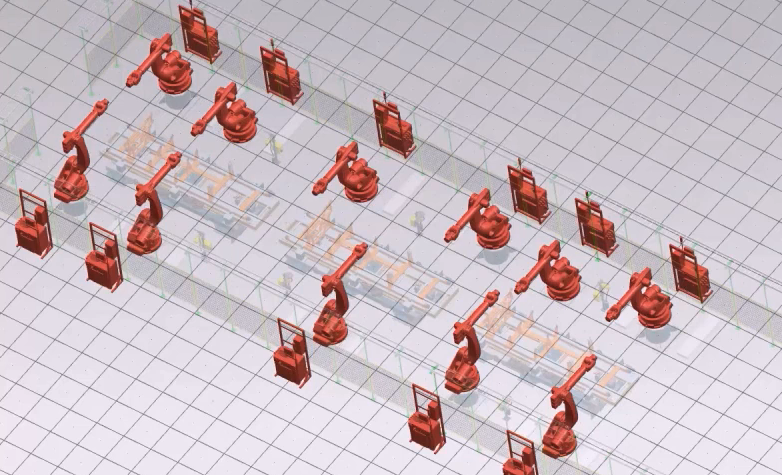 Easy to use
Creating manufacturing drawings is as simple as dragging and dropping parts from the library and setting them up. You can also easily move and resize equipment. It is possible to contextualize the software settings according to the user's experience, with a shortcut menu that includes the most necessary commands.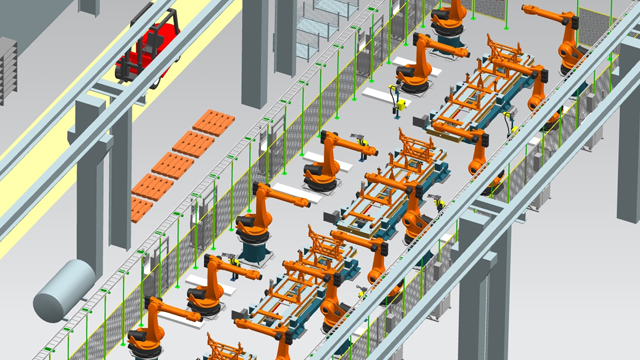 Facilitate multidisciplinary collaboration
Choosing NX Line Designer means you get more than just a solid design tool for manufacturing. You will improve the quality of engineering by integrating mechanical, electrical and software engineering. All these different disciplines use the same data source.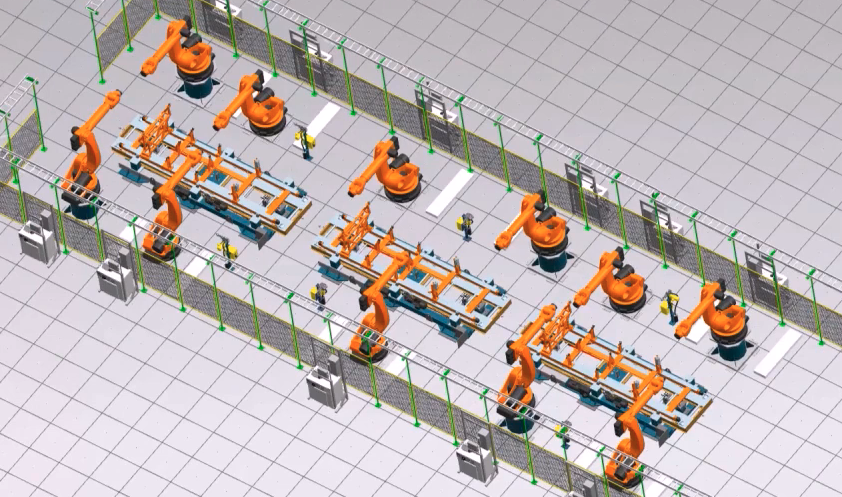 Advantages of 3D production layout software
Anticipation and control of investments
Controlling the risk of errors in the organization or reorganization of production sites
Optimization of engineering time
Concurrent Licence : Floating version, the installation is done on a server which distributes the license to any user who has the client file installed on his workstation
Licence Name User : version attached to a single user (a windows session) it can either be installed on a server or on the client workstation.
Licence Node Locked : fixed version on a single station which cannot be transferred to another station.