Short circuits, growing interest in organic products, more responsible consumption … Developing the sectors of the future while guaranteeing the creation of value is an essential issue for the food and beverage sector. Creation – maintenance – redeployment of production capacity, modernization of existing tools to meet the challenges of productivity and flexibility, development, and implementation on an industrial scale of innovative technological processes … Let's meet these various challenges together!
Examples of projects performed by our experts
Creation of a decision support tool to manage production diversity
The Mecatherm is specialized in the design, manufacture, installation of equipment & automatic production lines for the bakery, and industrial pastry sector. In order to meet the challenges of rapid commissioning and flexibility of its customers' production lines, Mecatherm has adopted Tecnomatix® Plant Simulation solution to create the M-PLAN offer. In this context, Mecatherm is supported by  Inoprod to bring this project to life.

Verification of structural mechanical strength
As part of a maintenance operation, an industrial dairy wanted to check the mechanical strength of a structure used for fixing a mobile manual chain hoist. This chain hoist was intended to translate on a metal beam. In this context, Inoprod has implemented a wireframe finite element model (Ansys) in order to
• Check the displacements and the constraints in accordance with the requirements of the Eurocodes
• Ensure the sustainability of the structure and the safety of operators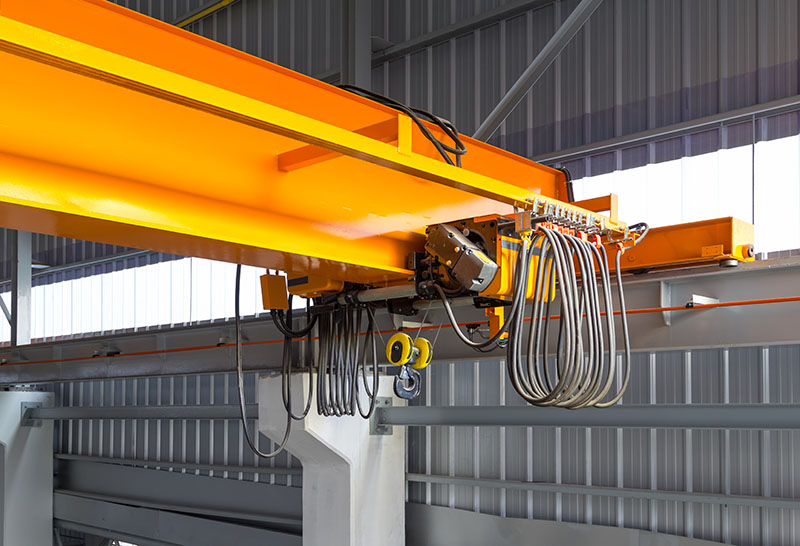 The Flow simulation for the development of a business restaurant
As part of the Michelin Group's head office modernization program, a study was realized among users of the company restaurant. It has led to areas of development to meet their needs in terms of: speed of checkout, availability of seats, restaurant atmosphere, comfort. The modeling and simulation of user flows in the distribution area and in the checkout, our analyzes and our recommendations have enabled the Michelin to highlight the bottlenecks and to suggest ways of reduction. These scenarios have been tested in order to validate the solutions to be implemented and to determine what is just necessary in terms of investments.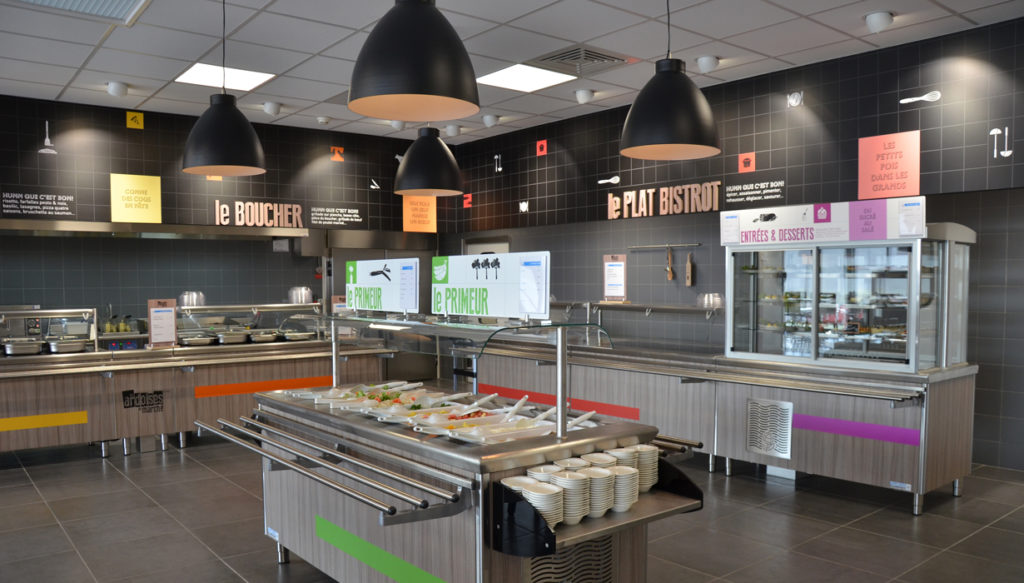 Let's meet your industrial challenges together
Engineering
Secure your investments from design to operation
Digital transformation
Gain agility and performance by integrating software solutions
Training
Developing the potential of your team by developing their skills
R&D
Let's innovate together to stay one step ahead