INOPROD joins Mendix's ISV Program
INOPROD joins Mendix's ISV Program to Sell a Market-Leading Low-Code Solution Targeted at the Discrete Manufacturing
User-friendly Shopfloor Execution System implemented in less than 6 weeks
Cournon-d'Auvergne – June, 10 – INOPROD announced today that it has become an official Mendix Independent Software Vendor (ISV) Partner for its Discrete Manufacturing Execution System, SMARTPROD, that brings an easy-to-use solution for tracking delivery accuracy, OEE, and WIP according to Lean Management principles.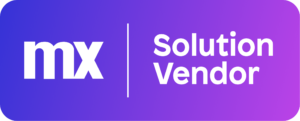 The Mendix ISV Program is available for partners that are looking to expand their business and monetize their domain expertise by selling unique customer-centric solutions. The program provides an ideal set of benefits to enable businesses to successfully develop, bring to market, sell, and deploy software solutions built on Mendix's leading low-code development platform.
Through the program, INOPROD will deliver an out-of-the-box web and mobile application and the functional supports as well if required.
The partnership signifies an important impact to the Discrete Manufacturing sector the added Mendix capabilities allow the quicker implementation of business-oriented solutions and a modular approach (versus a fixed application that requires a much longer implementation period).

Philippe GOUVERNEUR, Director of INOPROD Switzerland, said :
"It is obvious for us that Mendix Marketplace will soon become a major channel to sell preconfigured solutions on a large scale, beyond our usual sales territory."
Rohot TANGRI, Global Vice President, Industry and Partner Solutions & CSO at Mendix, said :
"The Mendix ISV Partner Program will enable INOPROD to expand its sales territory on the Mendix low-code platform. We are excited to have INOPROD as a new addition to our growing ISV Program as this partnership will enable INOPROD to offer a customer-proven Discrete Manufacturing Execution System, SMARTPROD."
About INOPROD
INOPROD was born from the desire to make industrial SMEs and mid-caps more competitive. This part of DNA remains the guiding line of the Group today with the desire to make the latest digital technologies accessible, and to provide expertise in product development and optimization of industrial processes.
INOPROD is committed to developing new technological bricks for the future and to identifying innovative solutions that will anticipate and meet the demands of its customers.
About Mendix®
Mendix, a Siemens business and the global leader in low-code enterprise, is reinventing how applications are built in the digital enterprise. With Mendix, enterprises can broaden development capability; make intelligent, proactive, and contextual apps; and modernize core systems, while maintaining security, quality, and governance. Globally, 4,000 companies use Mendix.